Team Jek Jean Hacker, hackers from Cambodia, has hacked some websites in Cambodia already. They said in their message mostly to find each system's security holes, to warn system administrators to consider improving the system.
Here are some websites already hacked:
mytv.com.kh
cnc.com.kh
v1hr.com
ebmcambodia.com
happycambodia.com
bitus.com.kh
price.com.kh
Here is the team's message on the recent hacked website, v1hr.com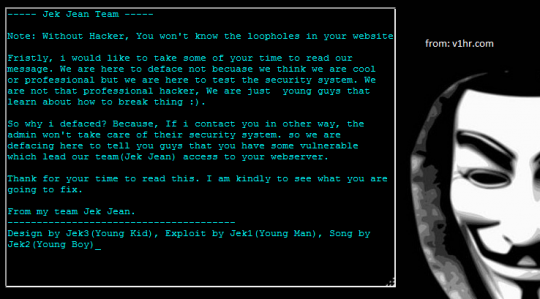 If you have a website, you have to consider more critically with your system's security. I hope this team is only focusing on improving the system to warn each web developer, not a destroyer or doing any cyber criminal.